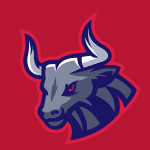 reddigy
@gpe75fish · Oct 19, 2023, 15:22
Perpetual Protocol is Optimism's permanent futures trading platform.

1.Perpetual Futures "Trade"
・The Perpetual Trade allows you to trade indefinite futures contracts based on cryptocurrencies such as ETH, BTC, and OPs,
・Long or short positions can be taken,
・and up to 10x leverage is available.

2.Arbitrage Strategy "Vault"
・Automate arbitrage strategies with deposited funds such as USDC
・It provides a stable yield (e.g., 5% or more)

*Vault results are tracked by Stablefish.

Other services include staking PERP tokens.