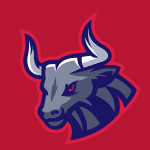 reddigy
@gpe75fish · Oct 19, 2023, 15:33
"perpetual" represent the right to buy or sell a designated underlying asset (like ETH) at a specific price,distinguishing themselves by having no expiration date.

Notably, they tend to mirror the spot market price (the immediate settlement market), maintaining a close correlation with actual market values.

This means you can engage in buying or selling "perpetual" just as you would with the actual asset, capitalizing on anticipated price fluctuations to generate profits.

An added advantage is that you're not required to possess the underlying asset to initiate a sell order.