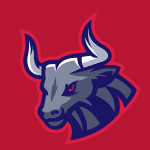 reddigy
@gpe75fish · Oct 20, 2023, 20:58
SyncSwap's notable features include:

・1. Its development focused on a zero-knowledge proof chain,
positioning it as a potential standard-bearer for future zero-knowledge proof chains in decentralized exchanges (DEXes).

・2. Its commitment to continually incorporating various pool technologies.

・3. Its mission to maintain user-friendliness,
which could consistently ensure an easy-to-use DEX experience for users.


Rather than solely innovating new technologies, SyncSwap emphasizes integrating existing, proven technologies while prioritizing the provision of a user-friendly DEX.

For a relatable example, consider adding liquidity to a USDC/USDT pool. With SyncSwap, users can add liquidity with just USDC in a single transaction, enhancing the user experience and streamlining the process.